In 2020, a large group of international health experts published a joint international consensus statement for ending stigma of "obesity," in which the authors state: "Research indicates that weight stigma can cause physical and psychological harm, and that affected individuals are less likely to receive adequate care. For these reasons, weight stigma damages health, undermines human and social rights, and is unacceptable in modern societies." In January 2022, the Lancet, one of the oldest and most prestigious scientific journals, called for reframing "obesity health care," studying "the impact of weight stigma and discrimination in health care," and exploring "the development (…] of weight inclusive environments" and "non-weight focused policies and practices." These statements mark a milestone in health science! Why? Because especially in health science and in the health care system, fat people are stigmatized.
It is an illusion to assume that health care professionals treat every patient without bias because they are professionals, treating patients based on data and facts. In reality, it is likely that fat people are subject to prejudice when seeking health care. In a synthesis of 13 qualitative studies about fatness, stigma and responsibility in health care, the authors state that their research "demonstrated performances of disdain, blame, and stereotyping of patients with obesity among health care providers". Health care providers would "attribute any problem [of patients] to their weight," the authors of the survey state, without taking other factors into account. Studies reveal that health care professionals viewed fat people "as weak willed, sloppy, and lazy, lacking motivation, or being ugly." The authors conclude: "The normative dimensions are powerful, leaving people who do not comply with shame and blame."
Not only people working in the health care system, but also the scientific community and scientific recommendations are influenced by stigmatizing ideas about fat people. A recently published guideline of the Deutsche Diabetes Gesellschaft, an association of German healthcare professionals working on diabetes, betrays this deep-seated stigma. The 2021 update of their practice recommendations for the treatment of people with Type2 diabetes is caught in contradictions. On the one hand, the guideline refers to evidence that supports weight loss as a treatment of diabetes. Yet, on the other hand, the authors emphasize strong evidence against weight loss. They note that in the long term, the likelihood of regaining weight after completing a weight-loss program is greater than 80%. Only a few patients would succeed in achieving long-term weight loss, and no weight-loss diet was superior to others. Often, short-term weight loss would be followed by weight gain. Moreover, the guideline notes, weight cycling was associated with higher mortality while a stable body weight could be linked to better cardiovascular health. Especially for older patients, weight loss could lead to loss of muscle mass, resulting in weakness, decreased mobility and a higher risk for falls and bone fractures. In addition, diabetes patients with "normal" weight would have an even higher mortality than "overweight" ones. Even more: Dietary modifications without weight reduction could also lead to dramatic improvements. Finally, the guideline states that meta-analyses would not see long-term metabolic benefits for an intervention primarily focused on weight reduction.
To summarize the evidence cited by the guideline: Weight-loss diets, in the long term, fail in the vast majority of cases. It remains unknown which diet is more successful. Weight cycling and severe weight loss can have negative health consequences. Even without weight loss, diet and lifestyle changes can bring tremendous improvements for diabetes patients.
So what is the recommendation for people with diabetes that the guideline puts forth? I quote: "In general, weight loss should be pursued in cases of obesity."
It is astonishing that rationally motivated science sticks to a therapy which evidentially fails in 80% of the cases, whose concrete successful implementation is unknown, which can cause enormous health damage, and which is actually not necessary at all. Why is that so? If it were a drug for back pain, it would be out of question that there is no recommendation to continue using this therapy. But "obesity" is not just a "disease" and dieting is not just a therapy. What is at stake here are moral standards.
Nutrition science, as the example of this diabetes guideline betrays, is embedded in the current fighting of a "war on obesity"—a war that reaches beyond issues of healthy nutrition and revolves around a normative ideal of moderation. After the authors of the guideline claim that diabetes therapy needed to consider individuality and the joy of eating, they recommend a diet very low in calories (624 kcal/d) for a period of eight weeks, a weight reduction of 15% of baseline weight, and weight-loss for "overweight" people in general. It seems simply unacceptable in this context to say that being fat and not carefully restricting eating might not be bad for one's health and might even be a lot better than harmful dieting.
Nutrition science appears to be still caught up in a centuries-old discourse influenced by moral ideals of slimness and moderation. These ideals are deeply rooted in European cultural and can be traced to the ideal of moderation in ancient Greek philosophy or to a later, Protestant critique of gluttony.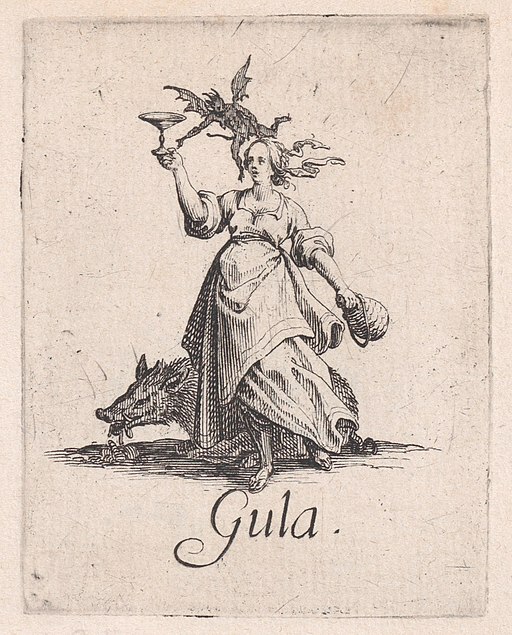 As early as in ancient Greece, people who did not know how to moderate themselves were considered inefficient and of little use in public life. The Christian Church later radicalized this normative ideal of moderation and made gluttony a mortal sin, turning those into sinners who allegedly did not comply with the commandment of asceticism. A similar understanding of eating and particularly "overeating" as immoral, immoderate and sinful circulates in modernity in various secularized forms. Modern nutritional science, it seems, transformed a Protestant critique of gluttony into the quantified language of calories and an imperative of "balanced rations," not always privileging health but moral ideals of moderation.
Of course, science is always influenced by society and culture. As scholars such as Ludwik Fleck and others have been showing for decades, despite the ideal of scientific objectivity, every scientist is influenced by his or her biography, the culture in which she or he grew up, etc. That doesn't mean, however, that these influences can't be questioned and reflected. Have we ended up freeing ourselves from the moral corset of the church in the Middle Ages, only to submit to a new ideal of slimness supported by a quasi-unassailable science? If health science is about making people healthier, the scientific community and I myself as a nutrition scientist, we need to critically reflect what moral standards and long-held beliefs guide our research and recommendations. The stigmatizing treatment of fat people in the health care system and generalized recommendations to lose weight—despite contrary evidence—currently tend to ensure that fat people avoid health care and receive poor treatment.